As an artist it is super important and fun to be on the lookout for fresh ideas, styles and techniques! This post is compilation of things that are inspiring me right now! Hopefully you will find some fun inspiration as well!
I am loving messier and undone styles for hair. The beading intertwined in this updo is so pretty and interesting to look at! I love it!
This messy updo is super sexy and glamorous at the same time! A vintage brooch or flower would be the perfect addition!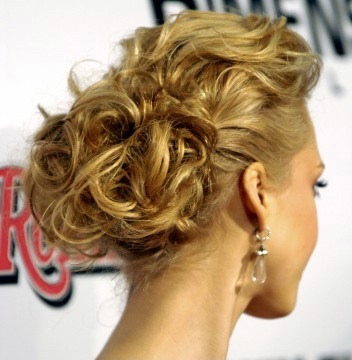 A bun does not have to be tight and super structured!! I love the softness of this chignon…especially the soft pieces framing the face.   Absolutely beautiful!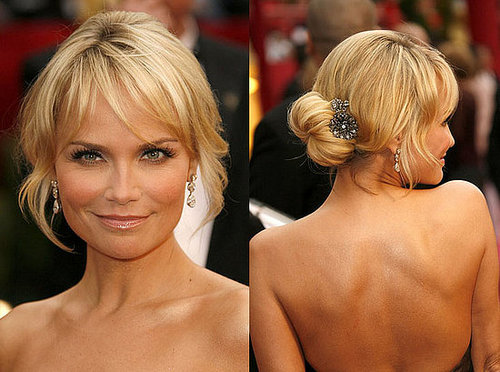 Ok, I pretty much love everything about the picture below! It is not a look for everyone but it is such a fun mix of vintage and rock n' roll! It is difficult to create texture with dark hair but this braid adds amazing texture in the picture! Her makeup is also amazing! I love the shimmery taupe tones on her beautiful blues!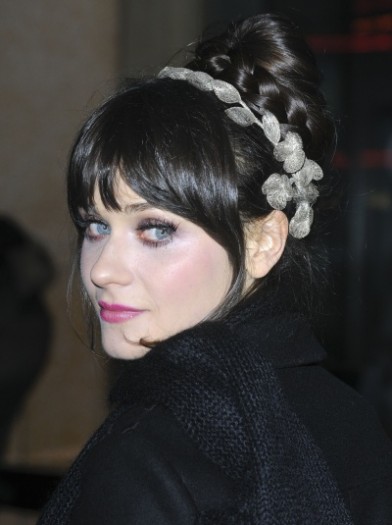 I always love pink tones in the Spring and Summer! This makeup is soft, glowy and incredible! Some MAC eyeshadows I would use to create soft looks like this are: Hush, Girlie, Patina, Naked Lunch, Haux, Sable and Satin Taupe!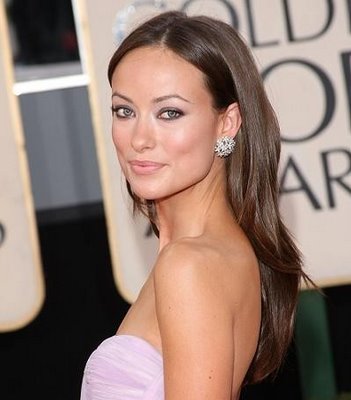 I am loving working with matte eyeshadows lately! A smokey eye created using matte eyeshadows is so subtly sexy! Penelope Cruz  in the picture below is the perfect example. No shimmer, no glitter needed to be sultry and sexy! I use the following MAC eyeshadows to create a matte smokey eye: Vanilla, Wedge, Brown Down eyeshadows and molasses eye liner.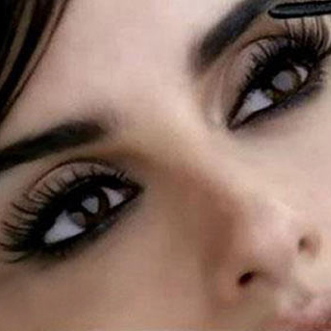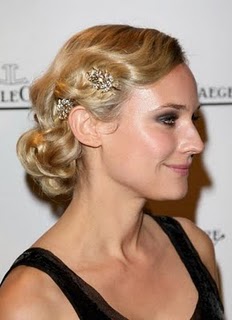 I do a lot of vintage makeup and hair styling! I love everything about the makeup and hair in this picture. The style is very defined and the makeup sultry! I love that the artist didn't do a red lip! Red lips are not a requirement of a retro/vintage look! It is fun to switch it up with a pink lip or more nude lip sometimes!
I hope you found some inspiration in these fun pictures/ideas! It is important to try new things with hair and makeup to keep from getting in a style rut! As always, feel free to contact me anytime with questions about makeup and/or hair styling!
Organized under Uncategorized. 6 comments.