Classy, Sexy, Gorgeous, Amazing….
Ladies,
If you have a wedding or special event coming up soon this is the perfect gift idea! He would never expect it and would absolutely LOVE it!
I often hear that I am not in the best shape or I want to lose a few pounds before I do something like that. There is no need! Deyla is amazing at posing ladies in the most flattering ways and finding the perfect light so that you look nothing but gorgeous!
I have done boudoir pictures for my husband a couple of times and I am no skinny minnie!! I was always so proud of myself for doing it and for not letting body image hold me back. It is a very empowering experience as well as the most awesome gift! My hubby was so surprised in the best way! He just kept saying Wow, and you look so beautiful. That made it worth it for sure

A couple years later, he still talks about his book of pictures and keeps it in a special place! That makes me feel so good!
If you are interested in information about this event, please contact me at jennifer@facebodybeauty.com or Deyla Huss Photography!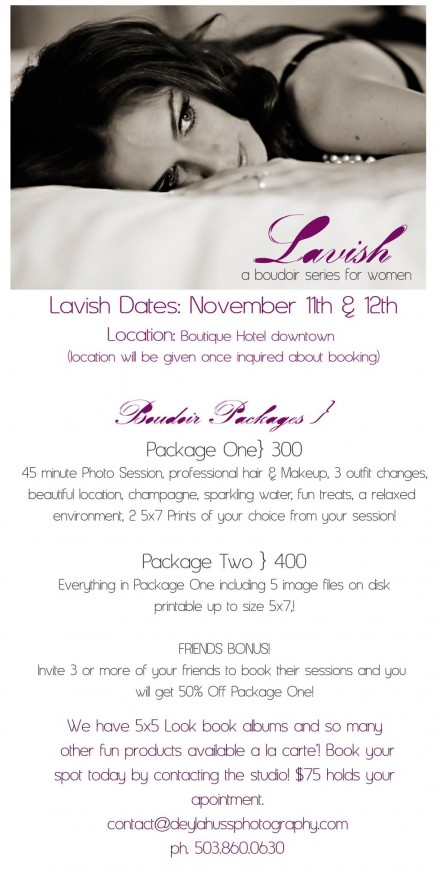 Organized under Announcements, Boudoir, Bridal.