There are always new trends, techniques, products and tools coming out so we love to be up to date with all things beauty!!   
The Face Body Beauty team of artists get together at least once a month for artist workshops. Sometimes we focus on hair and other times we focus on makeup! We have a few areas/topics we focus on for each workshop. It is always way too much fun and such an amazing way to stay current and inspired!
Above, Nanielle is working on our model during one of our Makeup Workshops! We were focusing on soft & beautiful looks for blue eyed beauties!!
Above, Rebecca is creating lovely & soft look for our model…showing that not everyone needs to wear eyeliner on their top eyelids….some ladies look  much better and more natural without it!
Below, Oh how I love to backcomb

   Imelda is curling every lock of hair just perfectly…there really is an art to curling correctly!!
Imelda and Jennifer are working on creating an "undone" style for our model! So popular right now!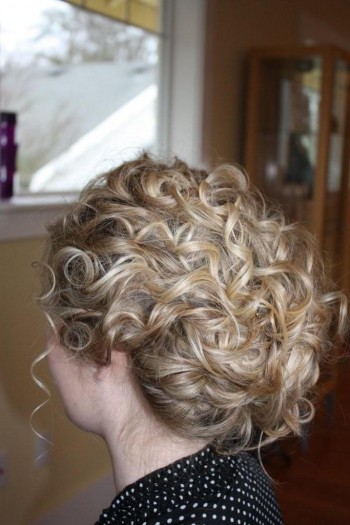 Such a beautiful, loose and undone style for our model!
I hope you enjoyed this sneak peak into the workings of the Face Body Beauty team! If there is a certain style or technique you would like us to blog about just let me know and we can make that happen!
Face Body Beauty does offer both makeup and hair styling lessons so contact Jennifer if you are interested in either a one on one lesson or small group lesson! It is a great way to learn techniques for both makeup and hair! All lessons are customized to your specific goals and skill level!
As always, thank you for following the Face Body Beauty blog!
Organized under Announcements, At the Loft, Bridal, Makeup Lessons, Uncategorized, Workshops. No comments.