The Face Body Beauty team was proud to be a sponsor of Oregon Bride Magazine's Urban Unveiled Event on October 31, 2014. The event was held at the unique urban venue, Left Bank Annex.
As a sponsor of the show, the Face Body Beauty team was in charge of makeup and hair for the runway show. The theme for the event and for the runway show was "Garden of Eden". We loved the theme and were so excited. Jennifer, the owner of Face Body Beauty, created two makeup palettes designed to compliment the theme and the models gorgeous floral headpieces created by Francoise Weeks.
The makeup palettes were designed to be romantic and dramatic at the same time. Face Body Beauty is known for creating fresh-faced looks and that beautiful bridal glow so we definitely wanted that to translate onto the runway.
For hair we had two styles. Both were slightly messy yet romantic. One of our artists, Chelsie did an amazing updo/side braid combo on several of the models and it definitely rocked the runway! The other styles was long, loose waves with a bit of messy and a bit of volume.
We are very grateful for these beautiful images taken by the talented and always fun, Mosca Studios. A thank  you also goes out to Heahter Matheny of Oregon Bride Magazine for all of her hard work on the show. She was an excellent communicator, organizer and manager of everything for Urban Unveiled!
Makeup for the look below was done by Jennifer, Hair by Chelsie. Floral Headpiece by Francoise Weeks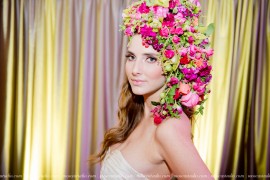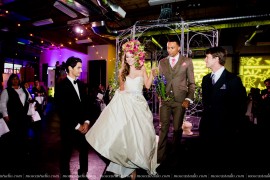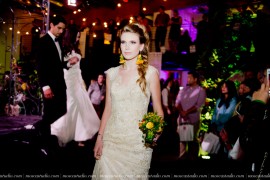 The gorgeous hair above was done by Chelsie and flawless makeup by Lindsey. Below is a couple of close up shots of this beautiful updo/side braid combo.
Makeup for the two models above done by: Michelle and Ashley, Hair done by: Ara
Here are some action shots of the Face Body Beauty artists working on the lovely Option Model Managment models
In addition to doing makeup and hair we had a booth at the event. Thank you again, Mosca Studios for taking these beautiful pictures .
Our team loved being a part of the Urban Unveiled 2014 event. It was crazy busy, creatively inspiring and so fun! Thank you for a great time!
Organized under Announcements, Bridal, Fashion, Uncategorized. No comments.